Finally here!!!!
I don't call 911 T-shirts!
t-shirt that says I DON"T CALL 911!
Get one for your friend, family member or co-worker.
Better yet, get one for yourself!
Makes a great gift for the person you love!
Wear the 911 shirt when the repair man comes, he will not mess with you!

To purchase a 911 T-shirt
just click below to buy one with your credit card.
The price is just $15.00 each.

**These Major Credit Cards Accepted**





---
Pictures for you to see the shirt!
Noodle from NoodleCam, modeling the shirt she wears to bed.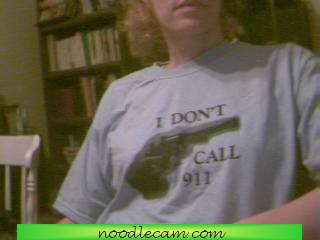 This pic shows the colors nicely.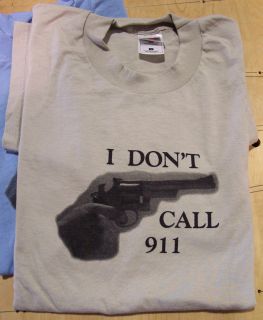 A close up view of the print: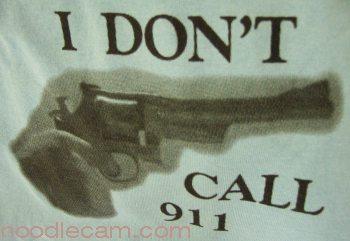 Credit card transactions are the fastest, safest way to get you items!
Order online now with your check or credit card!

You get a choice, light blue or khaki green!
Items left in stock: 1 - XL blue, 1 - XL green (khaki).
If you want to buy multiple shirts, any size any color combination, please contact us for quote.

Click on the "Add to Cart" button to purchase.

When you click "Add to cart", it will pop up a new window.
Please disable your popup blocker

1 XL Light Blue I Don't Call 911 Tshirt
$15.00

1 XL Light Green (Khaki) I Don't Call 911 Tshirt
$15.00


See our U.S.A. Flag decals here

Thank You for Visiting Our Sale!