FireBoy Stickers for Trucks



Fire Boy Decals!
Get your must have Bad Fir eBoy labels here!
100% MADE IN USA!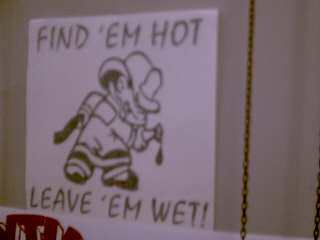 pic of black Fire Boy decal with premask on it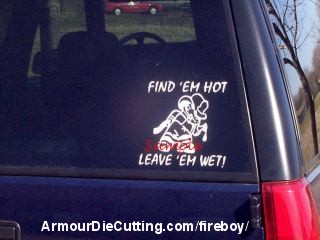 Sample picture of Fire Boy decal on a truck
Available in 3 different colors
RED, YELLOW and BLACK.
These labels are made of high quality pressure sensitive vinyl.
All you have to do is peel the liner off and squeegie the
decal onto your vehicle, peel off the premask and there ya go!
These stickers are so cool!
You would not believe the comments I get from people!
The guys that work at the fire department went absolutely bananas for these!!
They said "Firemen Unite! All firemen should have this sticker!"


If you don't like what the copy says, you can
use the FireBoy alone and add a logo of your own
like a chevy, ford or ram under where the water drips.


Order now!
The default color is red, use the drop down menu to select the color you want.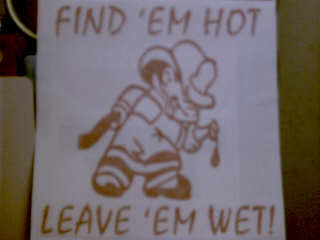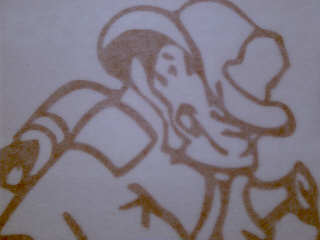 These Major Credit Cards accepted









Order your Fire boy stickers now with your check or credit card!
Sale Price is $9.99 plus shipping & Handling.


Shipping cost is determined by the dollar amount in your cart.
$ .01 - $9.99 shipping is $6.50
$10.00 - $49.99 shipping is $8.50
$50.00 - $99.99 shipping is $12.50


Click on the "Buy Now" button to make your purchase!

pick the color you want first, then click add to cart, then check out.


The shopping cart will pop in a new window

We only ship to verified addresses within the USA
If you want to mail your payment for a fire boy decal with a check or
money order, click here for our mailing address. Send $15.24 and specify what color you want.