Unite with USA Flag or Star Blinking Pin

SOLD OUT, Sorry



USA
Flag or Star!
Get your
Red
White
and
Blue
Blinking Flag or Star here!
Scroll down to order
See pictures of star below
The Stars and flag lapel pins for sale here are roughly the size of a quarter.
These flashing pins are made of metal and have strong magnets
on the back. They are screen printed and have bubble dome.
All you have to do is spin the back to start the lights
blinking and flashing. The magnets are so strong, they will
hold the flag or star tightly on your ear or even on thick pants
or blouse. Jeans and t-shirts are not a problem for these magnets.
The two batteries included last a long time because of the small lights
used need very little power to keep flashing.
You can order Stars or Flags, or order both.
Mix and match your order
Order now!
Show your colors with pride!
We only ship to addresses within the United States of America!
**These Major Credit Cards accepted**
Order your Blinking Star or Flag now with
your check or credit card, just $3.95 each.
To purchase one or more flag or star pins with your US issued check or credit card
click on the "Add to Cart" button below. Mix and match.
See our main page for more items!
Shipping & Handling is per amount in your shopping cart.
$.01 - $9.99 shipping is $6.50
$10.00 - $49.99 shipping is $8.50
$50.00 - $99.99 shipping is $12.50
SOLD OUT!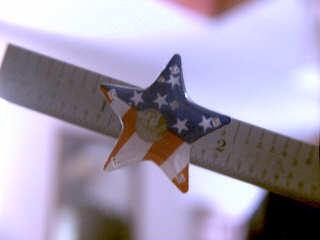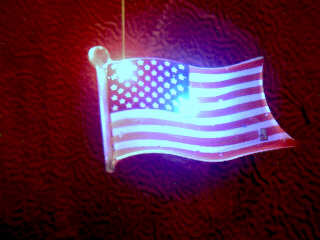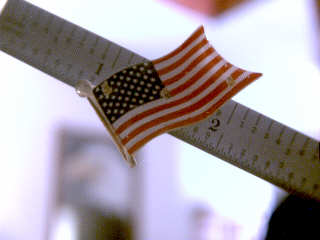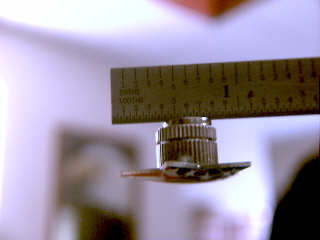 Check out Anti-Terrorist Novelties here.