Magnetic / Adhesive Business Card Blanks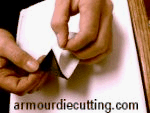 Apply your business card to the adhesive magnet.
Magnetic blanks .030" or .020" thick for business cards with adhesive and liner to peel and stick
you paper business card to. The magnets are strong enough to hang pictures on your
refrigerator. Adhere art photo pictures of photography and apply to any metal surface.
These blanks are manufactured and die cut right here in our shop!
Our magnets are better than the ones you can buy at retail outlets,
the adhesive goes all the way to the edge. We manufacture these right
here in our facility with state of the art die cutting presses.
To order your magnets, click the "Add to Cart" button below.
Custom sizes and shapes available upon request.
**These Major Credit Cards Accepted**











Credit card transactions are the fastest, safest way to get you items!
Order Online Now by clicking the "Add to Cart" button below!

50 .020" blanks
$11.99



100 .020" Blanks
$21.95



250 .020" Blanks
$49.95



500 .020" Blanks
$101.95



1000 .020" Blanks
$189.95


50 .030" blanks
$21.99



100 .030" Blanks
$39.95



250 .030" Blanks
$89.95



500 .030" Blanks
$159.95



1000 .030" Blanks
$289.95

Shipping and Handling
(shipping is added when checking out)
Shipping costs are determined by the amount in your cart:
$.01 - $9.99 shipping is $6.50
$10.00 - $49.99 shipping is $8.50
$50.00 - $99.99 shipping is $12.50
$100.00 - $199.99 shipping is $16.00
$200.00 and up is $24.00
UPS shipping only to USA lower 48
You will receive a tracking number from UPS when your order ships
APO and PO boxes are OK and ship via USPS.
If interested in a custom size or shape, larger or smaller size, please contact for quote.