1998 price list shown in picture
Yes, we will honor prices from 1998!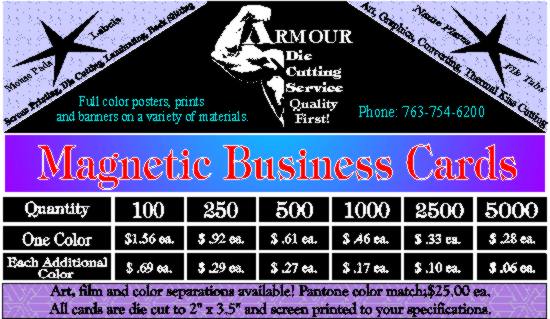 Click here to see some cards we manufactured.
Magnetic business cards or door magnets on your vehicle
are sure fire ways to attract more customers.
Contact us to get information on how to place your order.
**These Major Credit Cards Accepted**
Credit card transactions are the fastest, safest way to get you items!









Back to front page




An natural mineral odor eliminator we use! This stuff works great on pet odors and to eliminate stinky fish tanks!