SPACE Signs - FOR SALE
You can use these SPACE available signs for
space for rent, space for lease, space for sale by owner.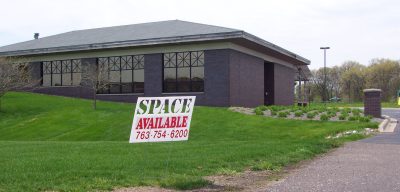 The signs have been screen printed and die cut so that
you can see through the sign where the word 'SPACE' is.
With your sign kit, you get 3 number sets with 0-9,
an H-stake for mounting and the screen printed 'SPACE' sign.
just like what you see in the picture below.
Purchase 2 signs and get free shipping
Custom sign shapes available upon request.
If you need extra number sets, see below
To purchase one or more SPACE signs with your
personal check or US issued major credit card,
you can click the 'ADD to Cart' button.
Sale price today is $32.50 plus shipping of $8.50.



Money order and credit card payments ship right away!
Checks take 7 to 10 days to clear.

**These Major Credit Cards accepted!**









Credit card transactions are the fastest, safest way to get you items!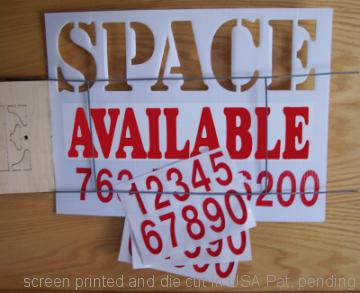 If outside the USA please contact us for a quote with your address to calculate the shipping costs.
Need extra 3 inch number sets? Click the next add to cart button.



The 3" numbers 0-9 are high quality red vinyl.

Thank You for Visiting Our Sale!